DIED. BRIJ LAL, 81, journalist, radio and TV host, was born in Bharatpur, Rajasthan, India and moved to US in 1951 to work for Voice of America. Later, he worked for ABC Radio News and hosted "Bharat Vani", a radio and TV program. In 1993, he received Ellis Island Medal of Honor for exceptional humanitarian efforts and outstanding contributions to America.
REELECTED. UPENDRA CHIVUKULA, 55, for the third term to the New Jersey State Assembly. He beat GOP challenger Salim Nathoo, another Indian American and dental surgeon, for the 17th district. First Asian Indian elected to the New Jersey Assembly, Chivukula graduated from Chennai's Guindy Engineering College and later obtained MS in Electrical Engineering from New York's City College. He joined Democratic Party in 1992 and was elected to the Franklin Town Council in 1997 and Mayor of Franklin Township in 2000. He was first elected to New Jersey State Legislature in 2002.
AWARDED. Dr. SHASHI PHOHA, by IEEE-Computer Society with its 2004 Technical Achievement Award in November 2005. The award recognizes individuals with outstanding and innovative work in fields of computer, information science and engineering with in the past fifteen years.
DIED. GOPAL VINAYAK GODSE, 86, brother of Nathuram Godse, who shot Mahatma Gandhi, the Father of the Nation of India in 1948. A Hindu Mahasabha leader and author of "Gandhi Hatya Aani Me", Godse served a 16 years jail sentence for his part in the assassination of Gandhi. He remained unrepentant for the killing that shook the nation and called Gandhi a "very cruel person for the Hindus", in a 2003 AP interview.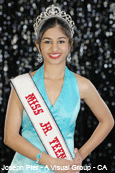 CROWNED. NATASHA MOHAPATRA as Junior Miss Teen America 2005. Thirteen year old student of Forest Ridge School in Seattle won the contest, which is the part of Continental Miss Teen America Scholarship Program. §